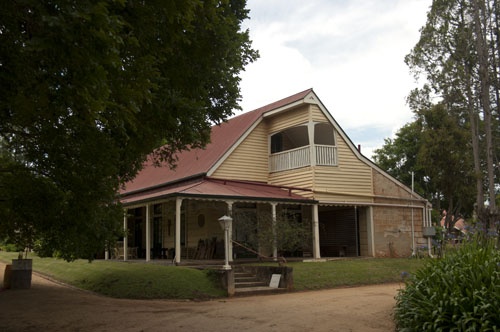 Taabinga homestead in located in the South Burnett district. Taabinga run was taken up in 1846 by the Haly bros. The property was purchased by Arthur Youngman in 1887 who undertook major improvements including to the house and yards. The property remains in the Youngman family.
Sections of the main house date from the 1850s with several major extensions. Arthur Youngman took a keen interest in the garden which survives to provide a stunning setting for the main house. The main house, garden and outbuildings are maintained in excellent condition and are a superb example of a 19th century Queensland homestead.
The current owners provide tours and short stays. Check the website.