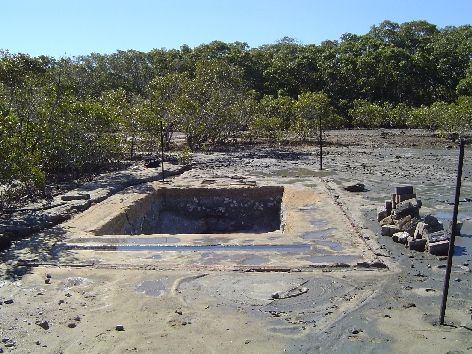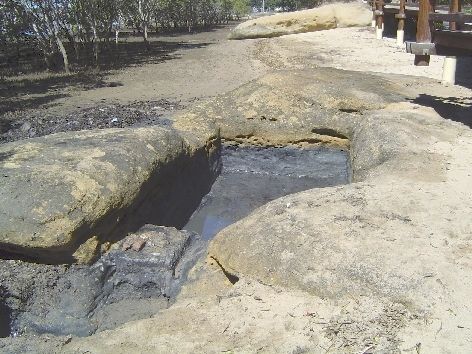 These unusual features are located on the foreshore at Deception Bay.
They were made for Dr Joseph Bancroft and his family. Joseph Bancroft
was a leading Queensland medical practitioner and researcher during the
19th century who has a property at Deception Bay. The baths were cut out
of a sandstone outcrop on the foreshore.
One of the baths was possibly intially constructed for Joseph's wife,
Ann. Ann had an illness and sea bathing was recommended as a cure. The
larger bath has timber steps for easy access.
---