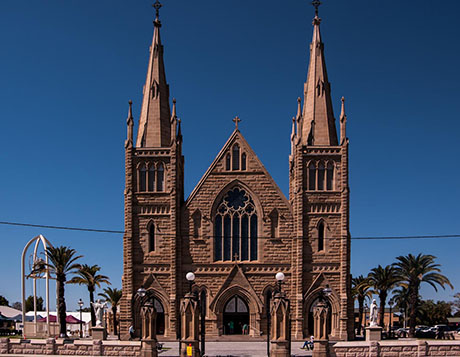 St Joseph's Cathedral, Rockhampton is an imposing and impressive Gothic building close to the centre of the city.
The cathedral was constructed in two stages. The nave and spires were built in 1893-99 and the sanctuary added in 1980-2. St Joseph's Cathedral was designed by leading Queensland architect FDG Stanley and was built of local Stanwell sandstone in the gothic style.
St Joseph's is one of the finest examples of a gothic cathedral in regional Australia with its dominant twin spires, sandstone exterior and interior, and stained glass windows. The stained glass windows were the work of leading English firm Hardman and Co.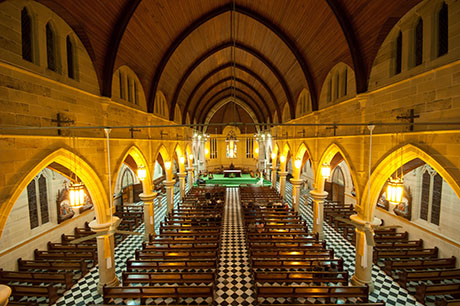 Interior of St Joseph's Cathedral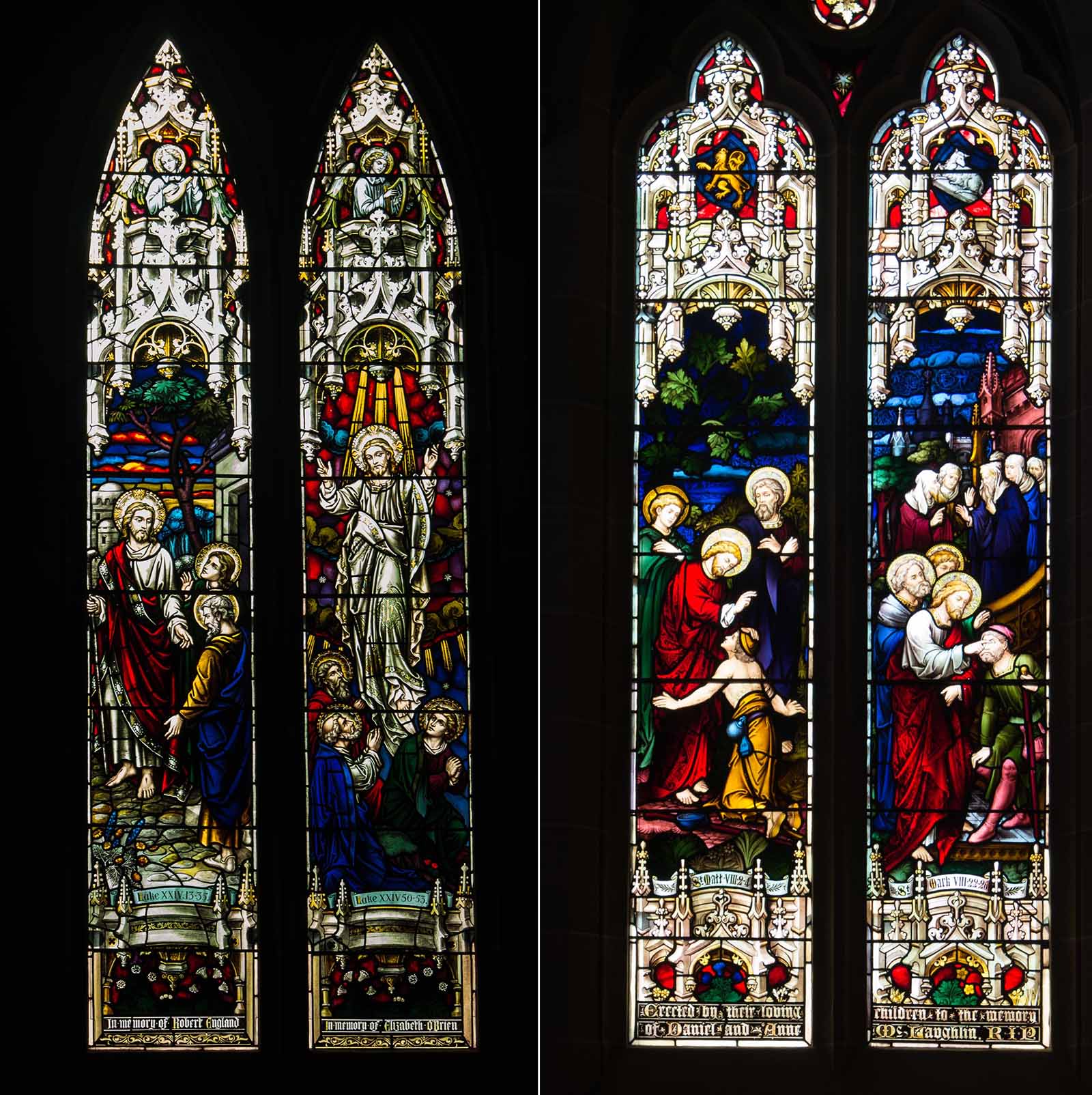 Stained glass windows in St Joseph's Cathedral