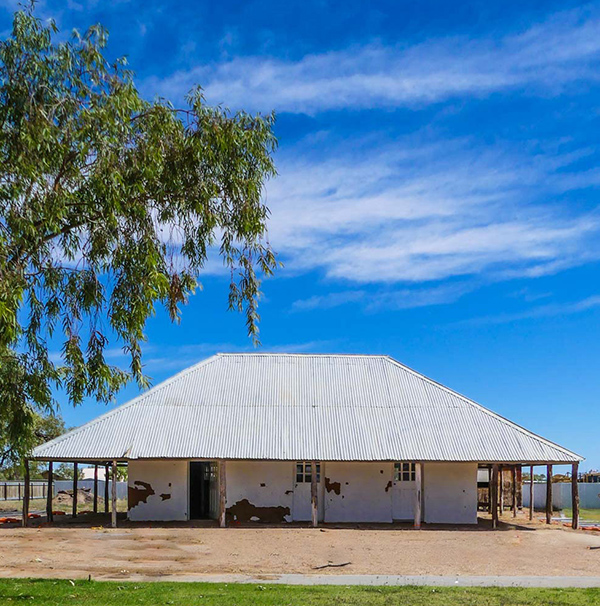 The pisé house was as built in the early 1890s by Mary Dolan Brodie. She came to the district in the mid-1880s with her husband Andrew Dolan who took up the position of manager of Breadalbane station. He died in 1887 and she inherited £800. In 1889 she bought 11 lots when land came up for sale in Bedourie. This included two lots with the Royal Hotel and store.
Mary Dolan became the licensee of the Royal Hotel and storekeeper. In 1890, she married John Brodie, to whom she had three children.
The house was constructed of pisé—rammed earth. It was a very suitable material in the far west where timber was not readily available. Thick walls of pisé provided good protection in a hot dry climate.
Mary Brodie's husband John died in 1895 and she married James Craigie in 1899. He died in 1912, and in 1914 she sold the house and Royal Hotel to Sidney Kidman. Kidman sold these properties to George Gaffney in 1918.
The pisé house house is a rare and uncommon example of this type of building in Queensland.
This conservation management plan was jointly prepared with Rose Kubatov and Steven Beattie of Beatov Design.
The CMP can be downloaded here.