Saturday, March 31st, 2018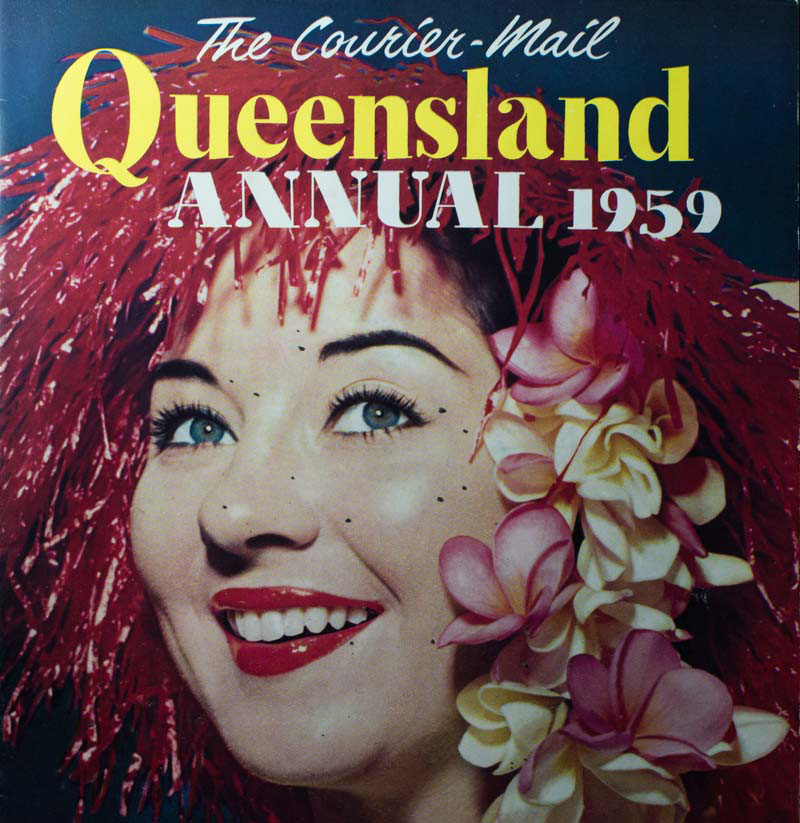 Several years ago, I chanced on a set of the Courier Mail's Queensland Annual magazine in a second-hand shop. I wondered whether I should but the set – I already had enough books and most likely I could always look it in the State Library. I took the plunge and paid $150 for 15 issues. To my surprise, the State Library only has a couple of issues. Being able to pursue the set at leisure, I realised that what appeared to be just a popular magazine, the Queensland Annual is an important collection for two reasons.
First, it provides an insight into an understanding of Queensland's self image in the 1950s and 1960s. I'm not sure when the phrase 'Life is great in the Sunshine State' emerged, but that is the key theme of the Queensland Annual. It unashamedly promotes Queensland as the place to live, work and visit for holidays. There is no mention of labour strikes, the treatment of the Indigenous peoples, the destruction of the environment, police corruption etc. Queensland is an utopia according to the Queensland Annual.
Second, the Queensland Annual is a source of photographs that possibly are not accessible anywhere else. In particular, most issues contain one or more aerial photographs of Queensland cities or towns.
The Queensland Annual is an invaluable record of Queensland from the late 1940s in the 1950s to the early 1970s.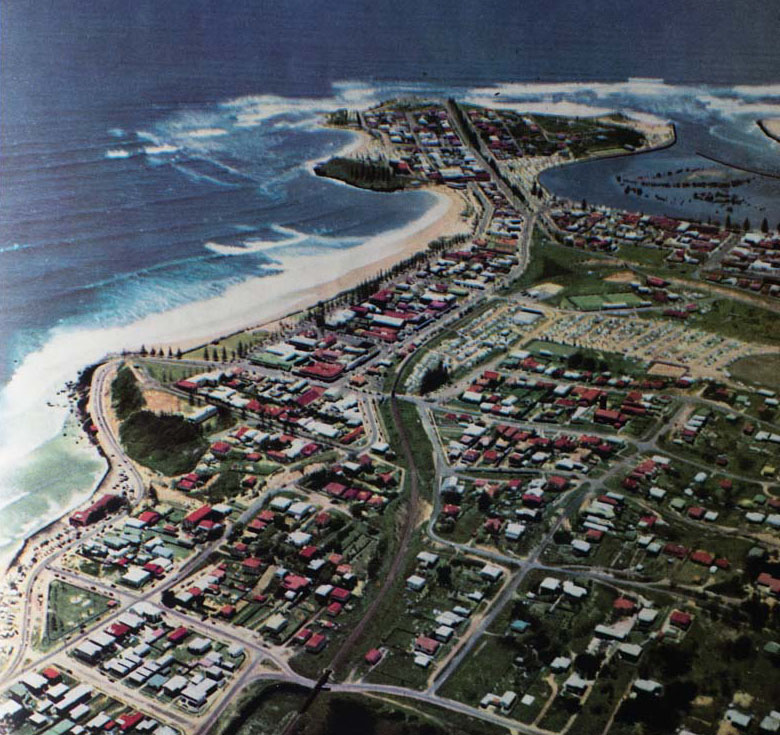 Aerial view of Coolangatta, Queensland Annual 1955
For a sample of pages from the Queensland Annual, see image gallery .