Friday, March 2nd, 2018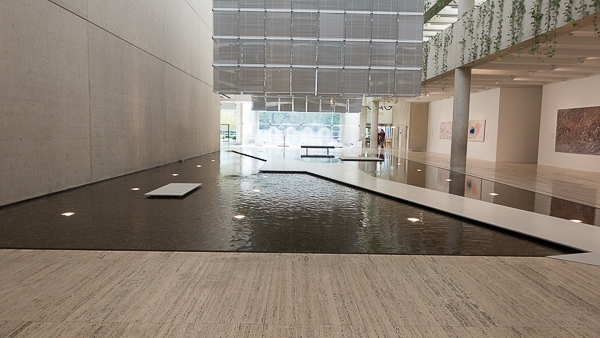 On entering the Queensland Art Gallery from either the Melbourne Street entrance of the Stanley Place entrance, the most prominent and striking aspect of the interior is immediately apparent—the Water Mall. The Water Mall extends beyond the gallery space to the Pelican Plaza on the south-east and the Sculpture Courtyard on the north-west. The Water Mall is enhanced by fountains, sculpture and two waterfalls at each end. The waterfalls, comprising crafted granite tiles, were designed by Robert Woodward. Woodward was also responsible for the Dandelion fountains at the north western end. Five cast bronze Pelicans by Queensland sculptors Leonard and Kathleen Shillam are located in the Water Mall on the south-eastern side of the Art Gallery.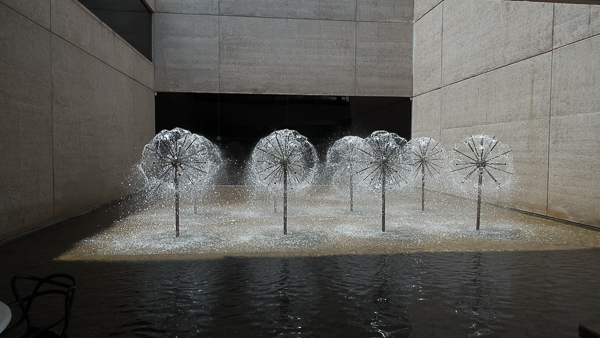 Dandilion fountains
The inclusion of a substantial water feature within the art gallery was strongly resisted by gallery staff in the planning process. They were concerned about the potentially increased humidity, but the architect Robin Gibson managed to persuade the gallery staff and design in the internal section of the water mall with minimal flow and disturbance.
The Water Mall is a remarkable achievement and has constantly prompted accolades from visitors since its opening in 1982.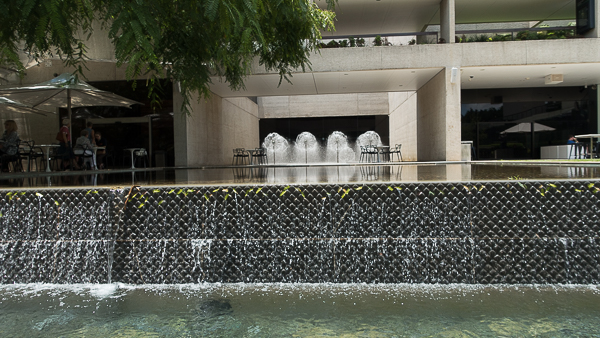 Waterfall on north-west end of Water Mall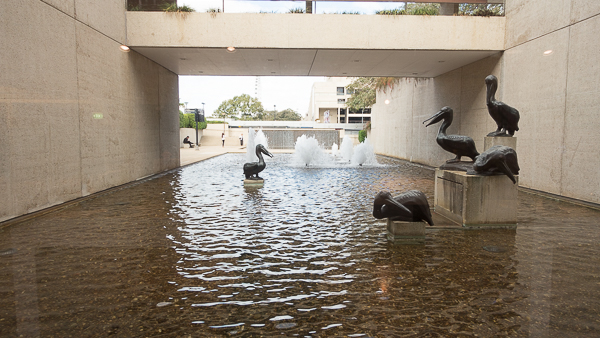 Pelican plaza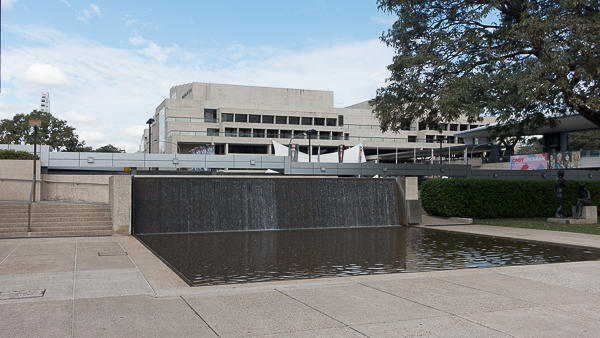 Southeastern waterfall and pond