Monday, April 25th, 2011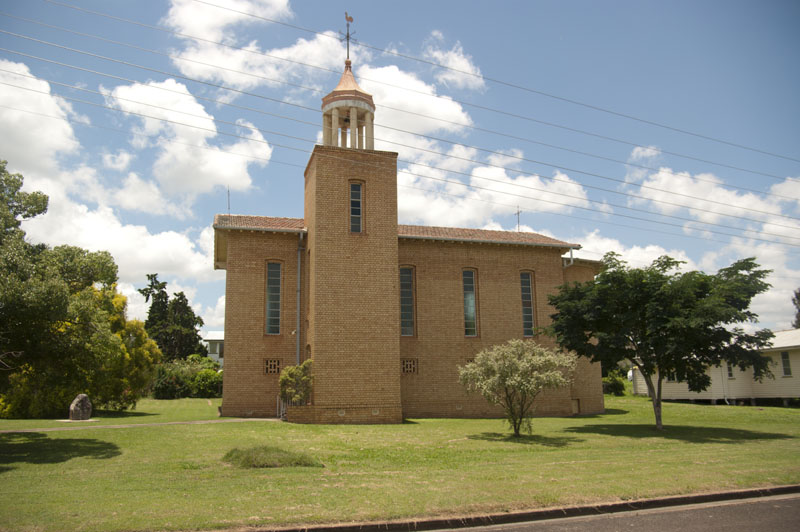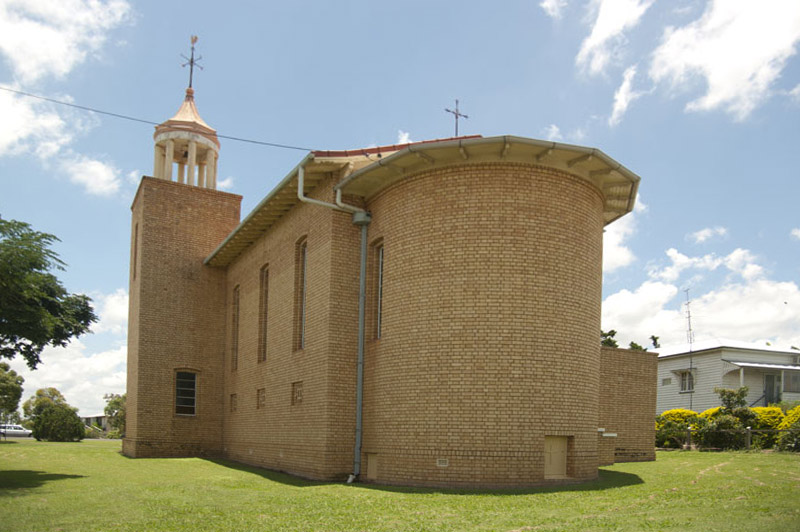 St Peter's Anglican Church , Proston is a fine example of an interwar church with romanesque and modernist influences. Brisbane architects Lucas and Cummings were responsible for the design of this striking building.
Proston is a small town in the South Burnett and the church is located on a major intersection.