Sunday, May 20th, 2007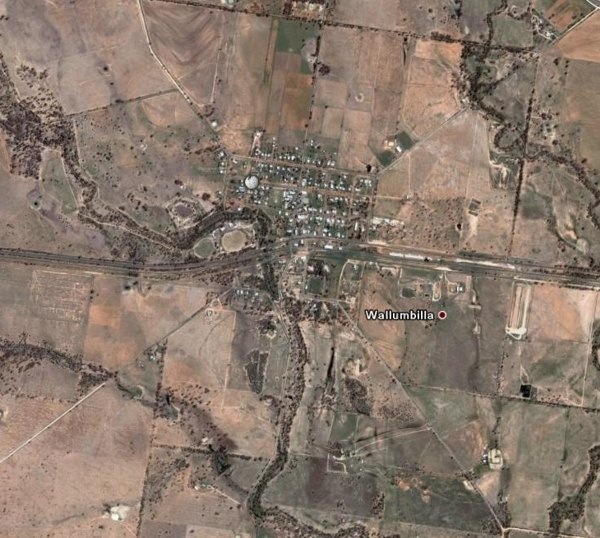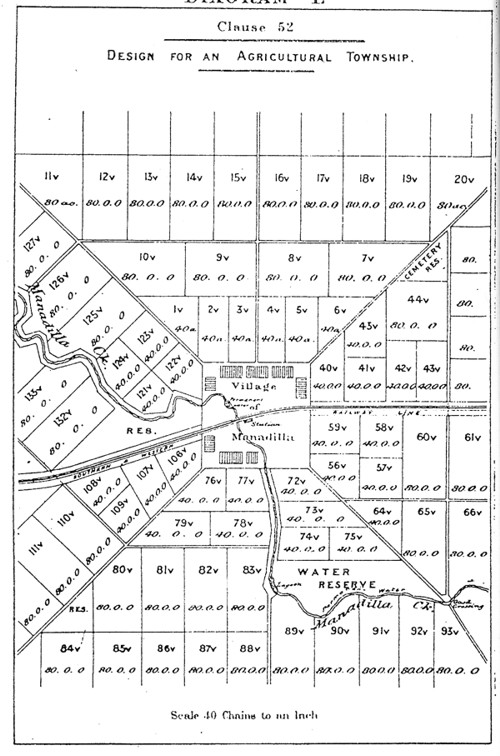 Wallumbilla is a small township west on the Warrego Highway east of Roma. Blink and you almost miss it. Just another small seemingly unremarkable settlement in the bush. But Wallumbilla makes a special and unusual contribution to Queensland history.
In the 1880s, the Queensland government embarked on a scheme of developing 'village settlements throughout the colony. Village settlements were designed to attract colonists to the land. The planning of the settlement was based on the concept where settlers lived in a village and farmed a block of land outside the village. Almost like a medieval system. As a guide for surveyors, a typical plan was included in the Handbook for Surveyors. Twenty-nine village settlements were surveyed in Queensland but most did not succeed and little evidence survives.
Wallumbilla, as the aerial photography shows, survives as an a example of a village settlement.
The Queensland government produced a poster that extolling the virtues of village settlements. The poster was intended to attract migrants to Queensland. The poster can be viewed here.