Saturday, June 27th, 2020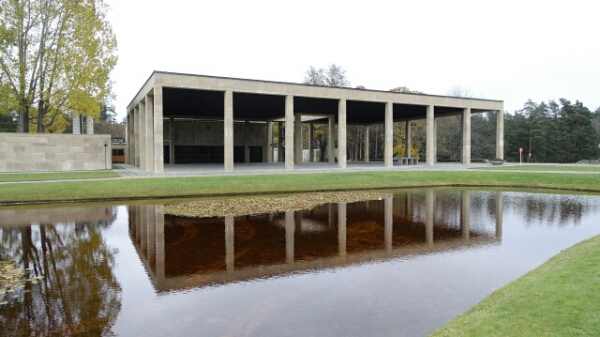 This cemetery is like no other. That it is probably the only 20th century cemetery on the World Heritage register indicates that it is something special. The cemetery was established on the site of a disused quarry in the 1920s on the outskirts of Stockholm . Architects Gunnar Asplund and Sigurd Lewerentz were responsible for the design of several chapels and the landscape. The photos tell the story.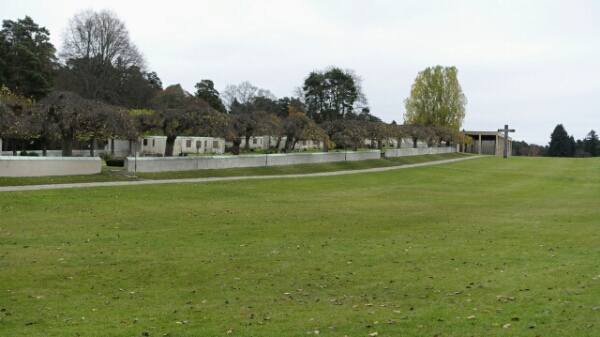 View from entrance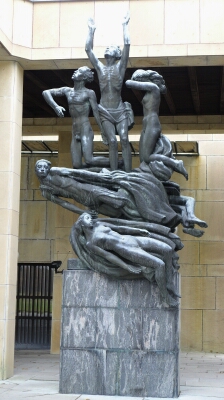 Sculpture outside the main crematorium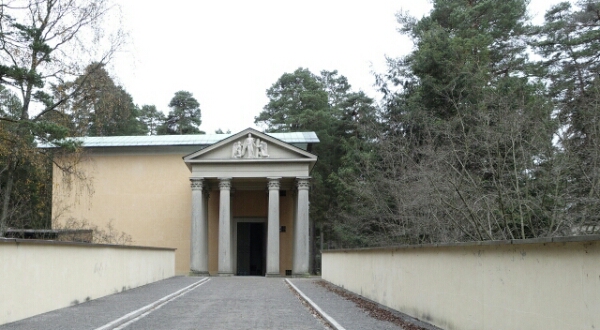 The Woodland Chapel completed in 1920
A distinctive feature of the cemetery is that the headstones are all of a similar size. Only headstones are used to denote graves. Also pine trees have grown up among the headstones to provide a naturalistic setting for the headstones.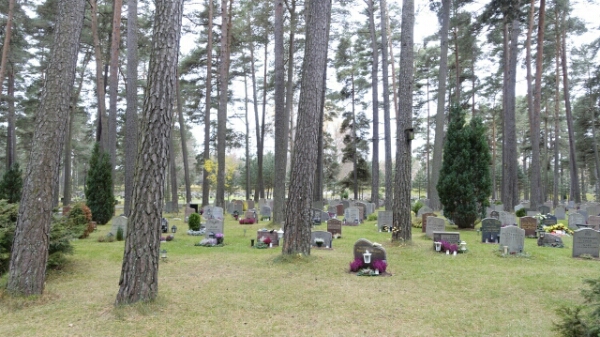 Headstones in cemetery