Sunday, July 9th, 2006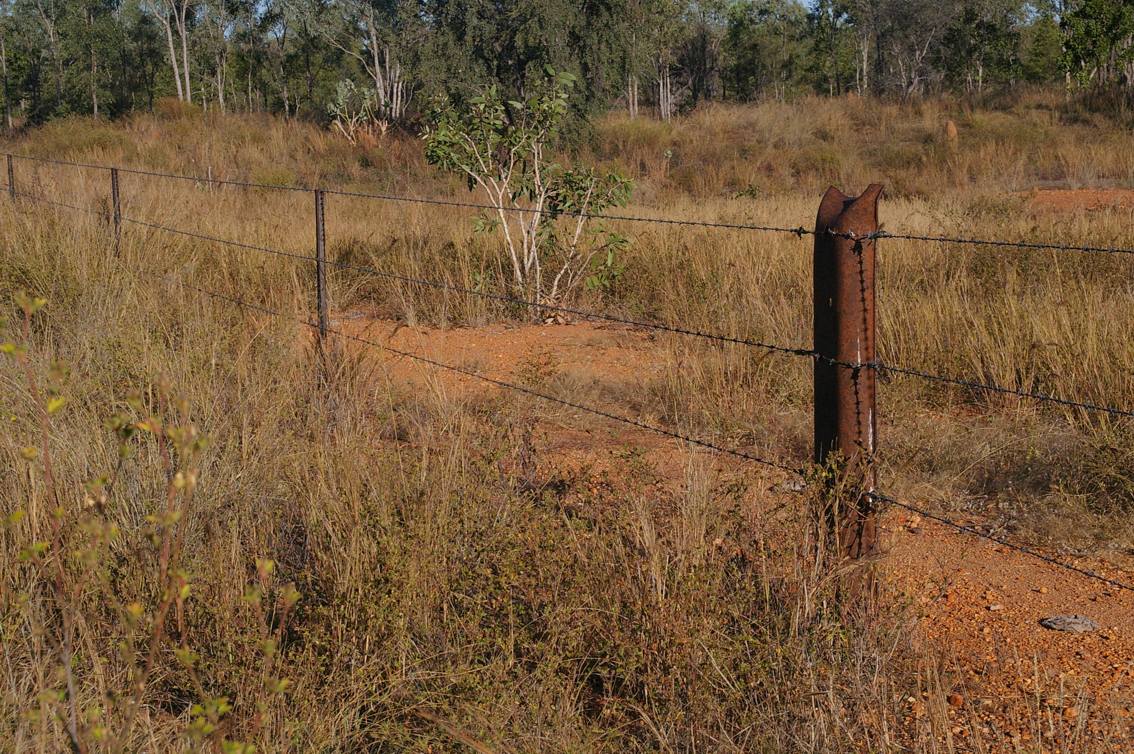 Just another fence? This fence is adjacent to the Gulf Development Road between Georgetown and Croydon in north Queensland. Well yes there is a difference, the main post is a Phillips railway sleeper. Most railway lines in the 19th century were constructed with timber sleepers. On the line between Normanton and Croydon, the supervising Engineer George Phillips designed steel sleepers that could be laid without the need for ballast. Phillips patented the design but because of cost were not widely used elsewhere.
How some 'spare' sleepers were able to be used for this fence is unknown. There is approximately two kilometres of fence with Phillips sleepers used as strainer posts.
See Location
Sunday, July 9th, 2006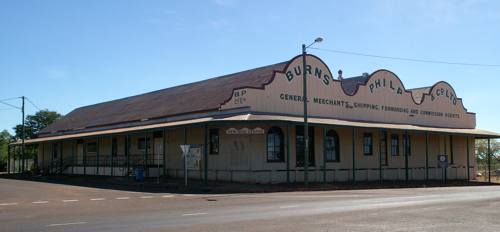 This building was built in the mid 1880s by James Burns and Robert Philp, a former premier of Queensland. The store was built during a period of pastoral expansion in the Gulf. Normanton had become the major port for the region and the construction of the Normanton-Croydon railway line boosted the company's business.
The building is one of several in the town for the period of its growth and prosperity in the late 19th century.
---